The Reisterstown Volunteer Fire Company was formed June 11, 1913 to serve Reisterstown and surrounding communities.
We are celebrating that in several ways.
Come and join us!
Firemen's Parade
Saturday, May 18, 2013
The parade will start at 9am and proceed from Chartley Blvd up Main Street to Village Center Drive.  There will be numerous fire trucks from Reisterstown and surrounding companies.
RVFC Open House
Tuesday, June 11, 2013 at 12pm
We will have an open house and a time to recognize the formation of the fire company.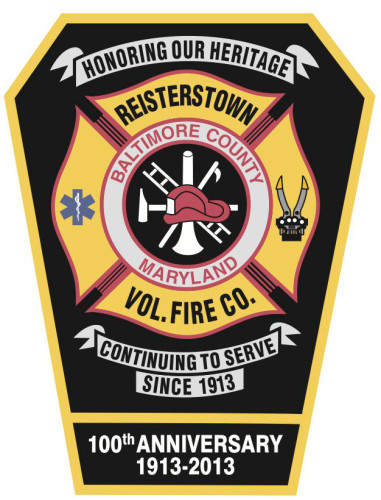 Event Sponsors
We wish to thank the following local merchants for supporting the fire company:
Farmers and Merchants Bank
Glyndon Gardens